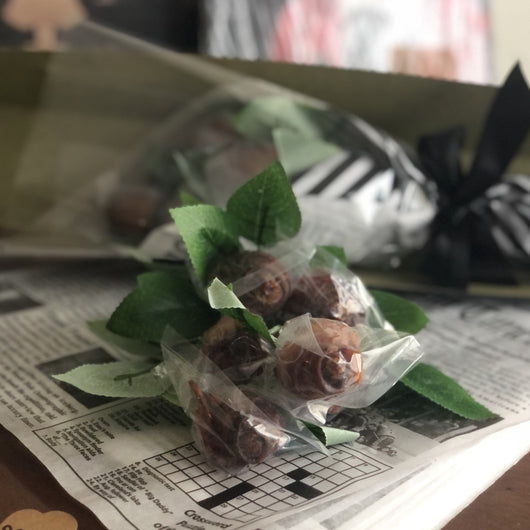 Sports Section Bouquet
Regular price $59.98 $45.99 Sale
Do they REALLY like bacon and sports?  We have the perfect bouquet for you!  This bouquet comes without glitz and glam.  It is as sporty as they come, minus the sweat.  

Included is your choice of either a 6 count or 12 count bouquet wrapped in a sports section piece of newspaper.  That's not all.  We also include our black food tissue, and our signature black and white print logo paper.  Hand tied with a ribbon to look like a bouquet.  
As always, none of our packages come with pricing.