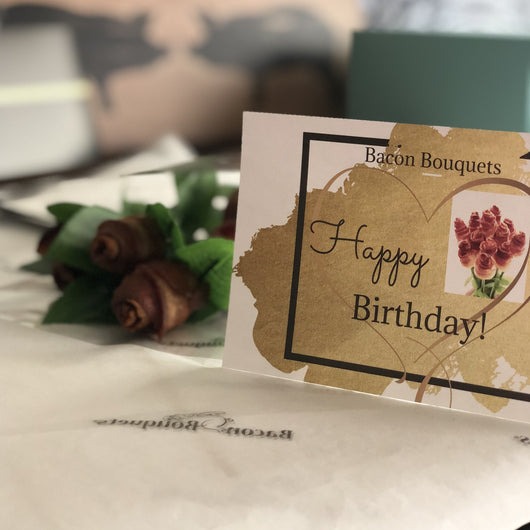 Half Dozen Birthday Bacon Bouquet™
Regular price $59.78 $45.99 Sale
Our signature bouquet now comes with birthday wishes and bacon rose dreams. This bouquet is available in a half dozen.  Each of our roses are hand crafted using our special techniques not available in the how-to videos. It makes the perfect gift for that unique person in your life. Comes with 6 original long stem bacon roses.
Show them they are special by celebrating their big day with a bouquet of their favorite meat. This bouquet comes in our new signature box with birthday flyer.
Our bouquets are hand smoked and jerkied. 
As always, none of our packages come with pricing.