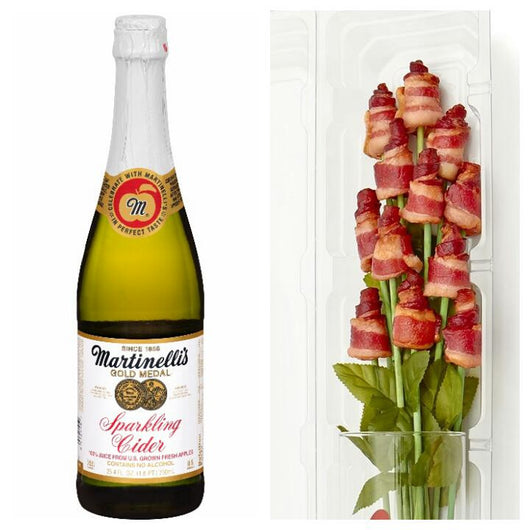 Bacon & Bubbles Bouquet
Regular price $107.89 $82.99 Sale
It's time to celebrate!  One Dozen of the tastiest Bacon Roses are now available with Martinelli's Sparkling Apple Cider!
The roses are the world famous original flavor.  A non-alcoholic treat, Martinelli's Cider comes in a 12oz bottle. A plastic champagne flute for one is also included.
Each bouquet is made with two pounds of our hand selected and seasoned bacon.  They are thoroughly cooked, inspected, and packaged as a bouquet. Our roses are hand curated using multiple pieces of bacon.
This bouquet is not keto friendly.  The cider does contain sugar.  It is gluten, soy, peanut, tree nut free.
*Non-Alcoholic
This product does not come with a vase.